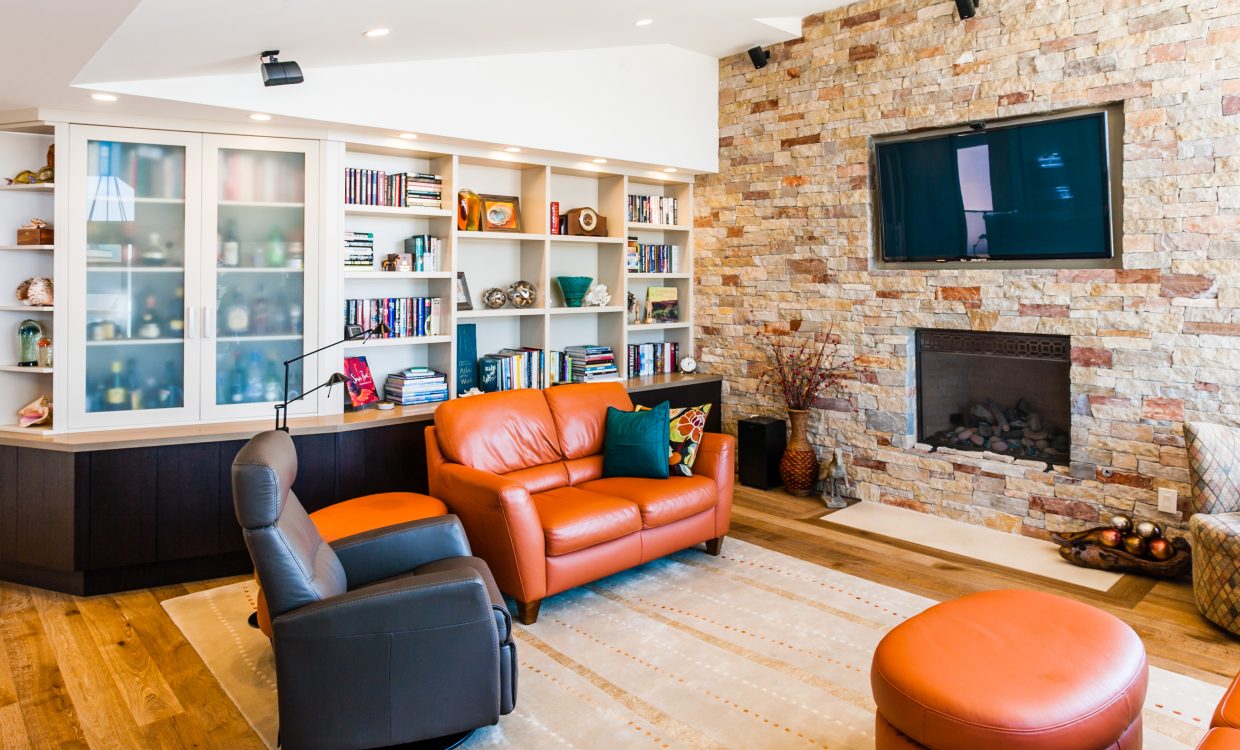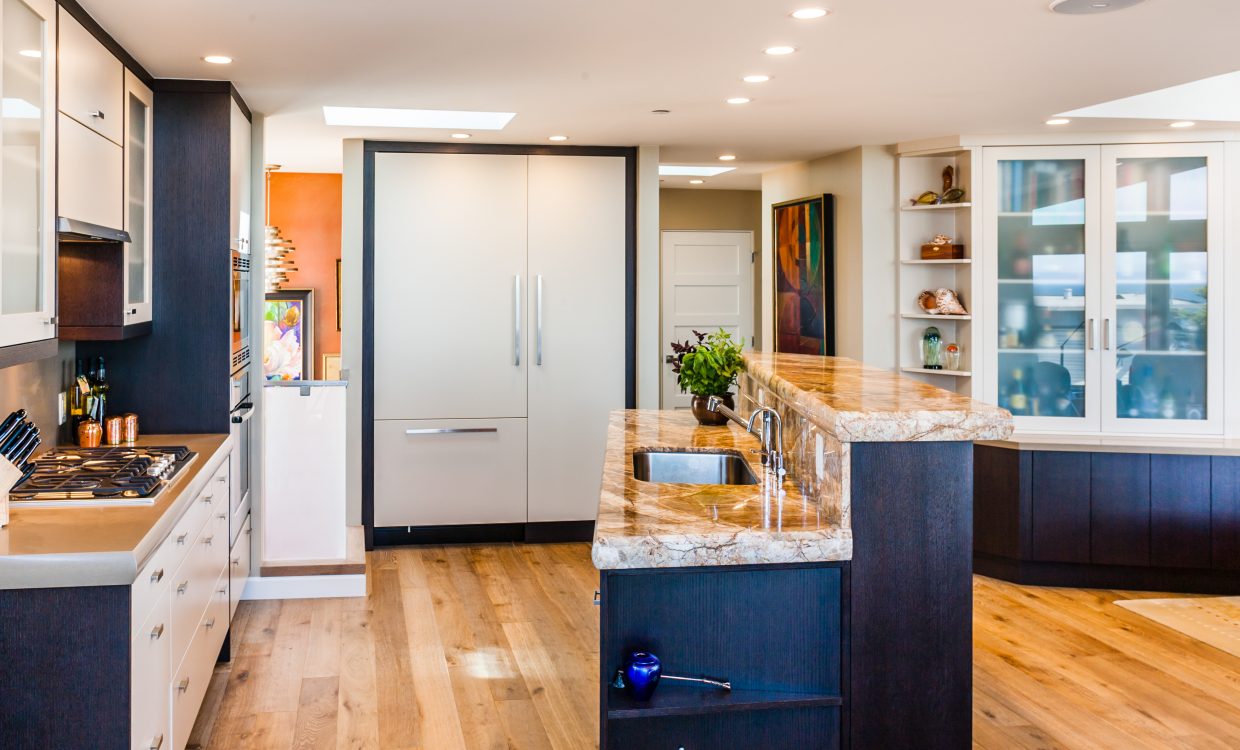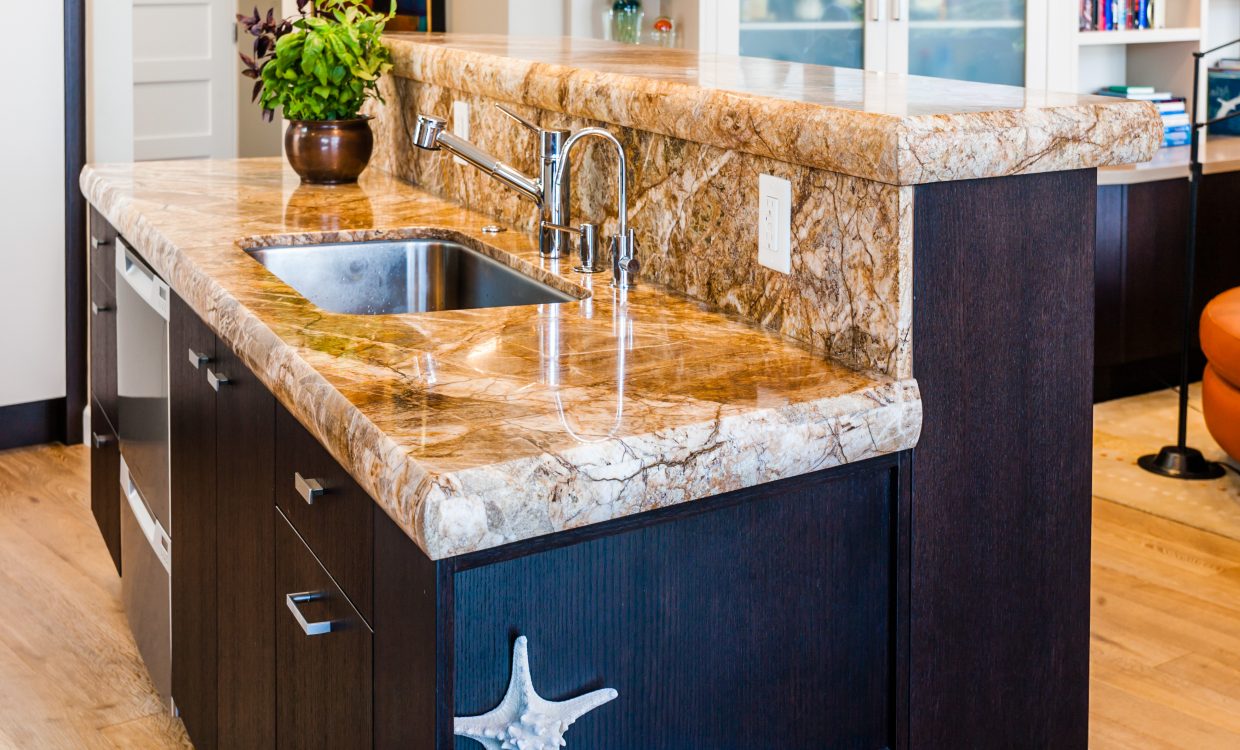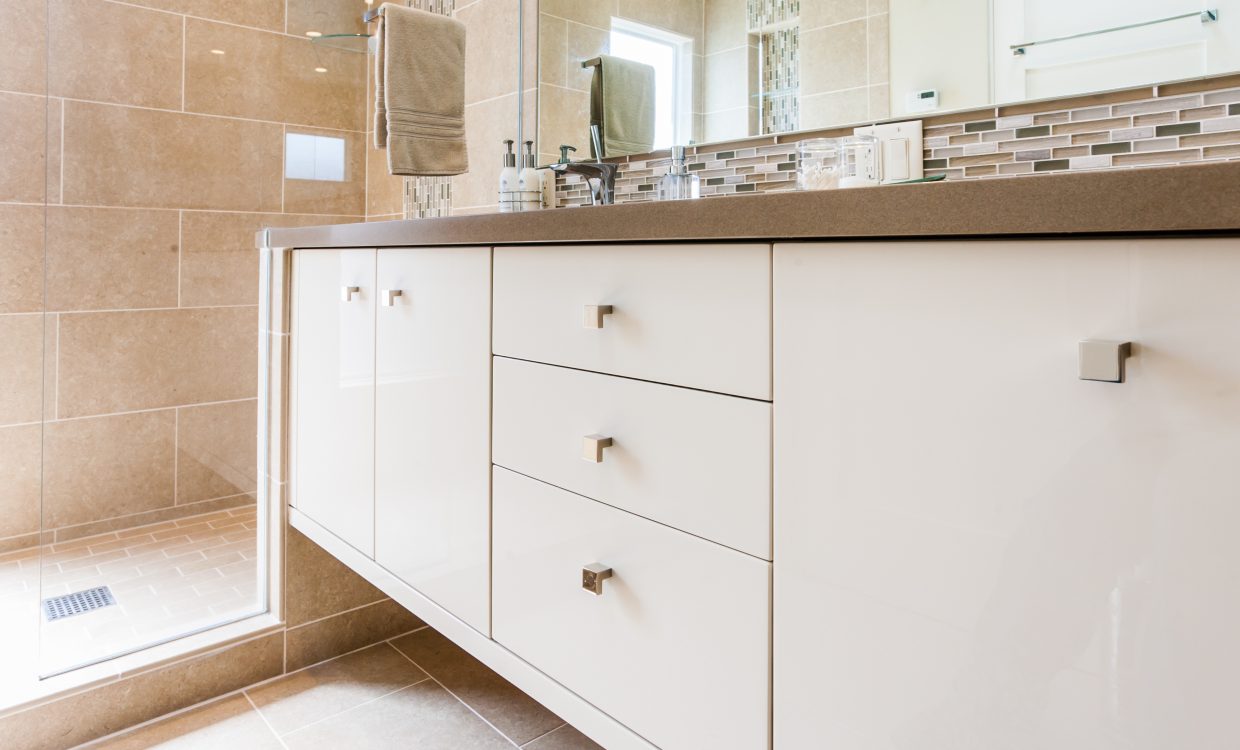 Monterey, California
Full Remodel
Kitchen Design
Implementation
Urban Contemporary Remodel in Monterey, CA
This remodel project involved renovating the kitchen and bathrooms of this contemporary style home Monterey, California. White flat panel cabinets were used in the kitchen to provide a clean backdrop for the colors of the kitchen to really pop! The combination of flat panel and glass panel cabinets with a stainless steel appliances and accents throughout the kitchen exude elegance and classic style. The beautiful granite kitchen island adds a mild division between the kitchen and living room while providing extra storage space.
The living room book case was also part of this remodel and incorporates the contemporary style of the rest of the home with glass panel cabinets, a polished concrete bench seating area, and flat panel cabinets made of the same dark hardwood as the kitchen cabinets. A slanted coffered ceiling with recessed lights completes the design and adds a heightened sense of space to the living room.
Finally, both the master and guest bathrooms were part of this remodel. The master bathroom features a fully tiled glass door shower with the flat panel cabinet and concrete counter-tops consistent with both the living room as well as the kitchen.